Sonatus Solutions & Products
Modern vehicles have outgrown legacy E/E architectures. Digitally dynamic vehicles require architectures and technologies from modern Software-Defined data centers.
High-Performance Software-Defined Infrastructure
Proven in the data center, perfected for the automobile.
Smartphones are arguably the most innovative and user-focused digital tools in our lives. Their innovative hardware and software and seamless connectivity to applications and data in the cloud give us convenience at our fingertips. They set the bar for innovation across all products. Many say the future of the automobile is to become a smartphone on wheels. While the connectivity analogy is appropriate, modern cars are vastly more complex than smartphones, comprised of scores of computers, sensors, actuators, and massive amounts of time-sensitive data processing; therefore, it would be more accurate to say that vehicles are becoming data centers on wheels.
The Software-Defined vehicle evolution is more complicated than merely adopting a specific technology, such as OTA software updates. To develop, optimize, deploy, and continually innovate all vehicle functionality from the cloud, automakers need all vehicle infrastructure puzzle pieces to orchestrate it at scale reliably. Sonatus' holistic software design philosophy converges three core data center technologies, Data Management, Network Optimization, and Cybersecurity, to create a powerful foundation for the Software-Defined vehicle. These synergistic technologies bring the modern data center's power to the vehicle infrastructure and enable dynamic capabilities that are unique in the automotive industry.
Sonatus in-vehicle and cloud platforms empower existing connectivity solutions, including OTA software updates, in many ways. For example, dynamically configured data collection and cloud visibility help automakers quickly identify and diagnose issues, enabling them to develop and proactively deploy OTA software updates before widespread problems occur. Further, all Sonatus solutions are intent-based and cloud-empowered. Their behavior is defined via configuration policies that are created, managed, and deployed from the cloud. When vehicle behavior can be dynamically updated via codeless OTA updates, OEM's avoid the costs and resources required to develop, test, and deploy new software or firmware.
Sonatus' high-performance Software-Defined vehicle infrastructure solutions enable automakers to take a big step toward having freedom from the traditional model year, minor/major change innovation cycles and empowers them to build their digital dynamics edge.
High Level Sonatus Solution Benefits
Speed
Accelerate decision making, product development, and time-to-market
Quickly identify, diagnose, and resolve product issues to reduce support, warranty, and recall costs
Shorten new vehicle development times with modular, portable, reusable software
Respond rapidly to emerging cybersecurity events
Agility
Ensure access to the right vehicle data at the right time for the right stakeholders
Address constantly evolving business needs/ opportunities.
Configure network communications parameters quickly and easily over the air
Control
Optimize vehicle performance as applications and communications evolve over its lifetime
Reduce costs of vehicle data collection, transmission, and storage
Ensure vehicle networks are always operating seamlessly, safely, and reliably
Reduce operations costs with scalable fleet-wide, cloud-managed solutions
Data Management
Harnessing the power source of digital innovation
Digital dynamics derive from rapid and continual data-driven innovation. Traditionally, this innovation focused on analyzing historical data to design better vehicles. But in the digital era, innovation increasingly results from analyzing and acting on real-time data to support customers, innovate products, optimize operations, and to drive vehicles.
Emerging vehicle technologies and capabilities rely on and generate exponentially more data – which will be based on countless future software-enabled innovations. But to benefit from this golden opportunity to build an advantage in digital dynamics, automakers need to improve their limited, inefficient, and inflexible data collection and data pipelines to get the right data to the right place at the right time and at the right cost.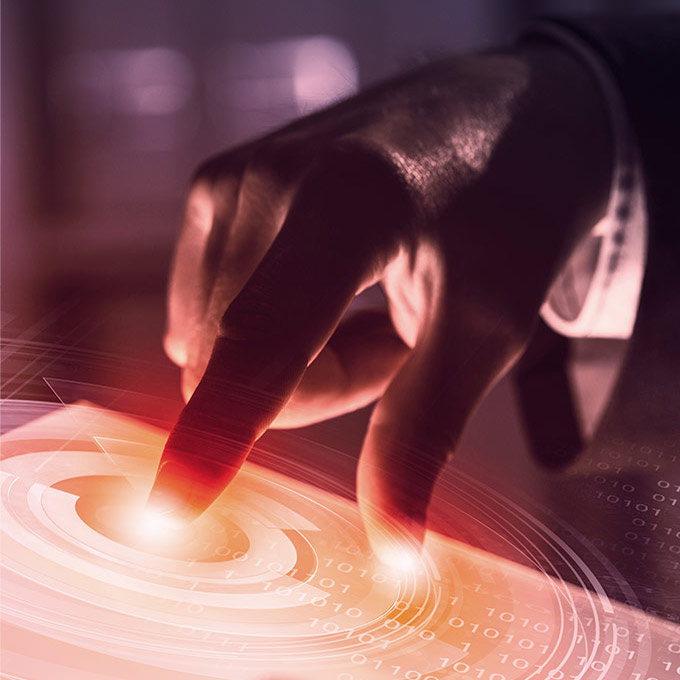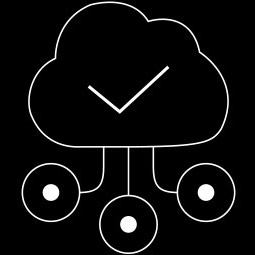 Sonatus Dynamic Data Management Solution
Sonatus' powerful Software-Defined data management solution enables automakers to adopt a data-driven approach to innovation by arming them with the right data, at the right time, and at the right cost. Sonatus' cloud-empowered and intent-based solution gives automakers the speed and flexibility to intelligently and securely collect, transmit, process, store, and access virtually any vehicle data.
Sonatus Dynamic Data Management enables a wide range of use cases by allowing stakeholders across the organization to collect data relevant to their objectives simultaneously. Simplified tools for configuring data collection policies, accessing data in near real-time, and supplying data to OEM and third-party applications in the cloud empower the entire organization to leverage data to learn and improve outcomes continuously- the foundation automakers need to develop digital dynamics.
Key Solution Benefits
Reduce support, warranty, and recall costs by quickly collecting virtually any vehicle data to identify, diagnose, and resolve vehicle issues
Reduce costs of vehicle data collection, transmission, and storage
Reduce operations costs with centralized cloud management of vehicle data collection policies, data pre-processing, and notifications
Enable new business opportunities and revenue streams by leveraging a breadth of real-time vehicle
Products
Sonatus In-Vehicle Dynamic Data Collector
Dynamic, flexible, secure, and cost-efficient vehicle data collection for a wide range of vehicle data.
Codeless OTA updates to change data collection policies (no required ECU firmware changes)
Multiple automated data collection configuration options
In-vehicle pre-processing to reduce data size and transmission costs
Secure by Design solution protects data in motion and at rest
Sonatus Cloud Data Pipeline
Scalable, flexible cloud organization-wide access of vehicle fleet data in near real-time for many use cases.
Vehicle data is pre-processed into easily understandable and actionable formats
Multiple stakeholders can simultaneously configure targeted collection policies, and access desired data
Flexible OEM fleet definitions/ data queries
Secure storage and access
Network Optimization
Optimizing increasingly complex in-vehicle networks
Ethernet and the Internet Protocol (IP) have been used effectively in the most demanding and complex enterprise environments and throughout the internet, because they are well-suited for dynamic environments with evolving applications and communications. For similar reasons, automotive Ethernet and IP have emerged as the basis of the next-generation in-vehicle network backbone. These networks must be expertly designed, monitored, and periodically re-configured to deliver and maintain optimal performance.
Despite Ethernet's many benefits, most automakers cannot fully transition their E/E architectures to Ethernet immediately. CAN and Ethernet will co-exist in most vehicles for many years, requiring automakers to manage these hybrid networks' complexities and increasingly complex applications to ensure optimal performance within the vehicle and the cloud.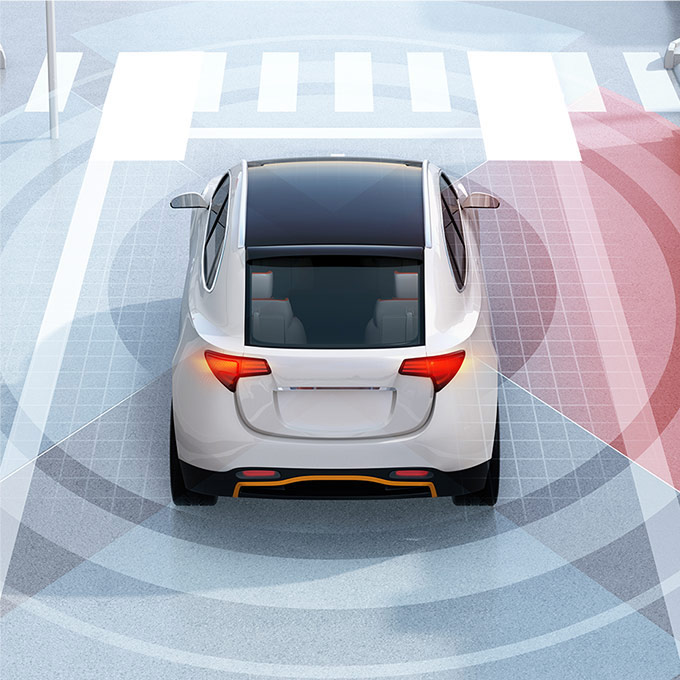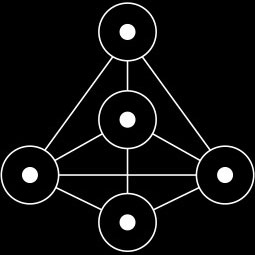 Sonatus Network Optimization
Sonatus simplifies the optimization of increasingly complex in-vehicle network environments. Our solution is designed to ensure predictable performance across hybrid networks- enabling multi-protocol, multi-technology networks to function seamlessly. Cloud-empowered and intent-based would allow automakers to quickly and easily manage network changes with Codeless OTA updates- during development and throughout the vehicle lifetime. Secure by design, our Network Optimization solution works in tandem with our Cybersecurity solution to proactively manage evolving risks.
Key Solution Benefits
Ensure vehicle networks always operate seamlessly, safely, and reliably with remote monitoring and management
Quickly identify and act on security threats in the network and update network behavior with Codeless OTA updates (no required ECU firmware updates)
Optimize performance easily and quickly as vehicle applications and communications evolve over its lifetime
Diagnose issues and validate functionality faster during development and after line off
Reduce operation costs with cloud empowered solution
Products
Sonatus In-Vehicle Network Optimizer
Cloud empowered and intent-based dynamic optimization of Ethernet network performance.
Monitoring of network port status and bandwidth statistics
Live traffic inspection and segmentation
Dynamic network configuration with Codeless OTA updates (no required ECU firmware updates)
Cloud configuration of a wide range of network parameters
Enhanced security with integrated cybersecurity features
Sonatus V2C Communication Controller
Cloud empowered and intent-based control of traffic into and out of the vehicle.
QoS for vehicle-to-cloud traffic
Cloud usage monitoring and data cap enforcement
Network Firewall with stateful inspection
VLAN-based and subnet-based traffic isolation in-vehicle
Dual-Stack IPv4-IPv6 support
Cybersecurity
Integrated mission-critical cybersecurity solutions
Advances in connected vehicle technologies have not always included appropriate levels of security. In recent years, both cybersecurity professionals and bad actors have exposed security gaps that affected millions of vehicles. Yet, for most vehicles, security is still comprised of static, reactive point products trying to defend against increasingly sophisticated attacks over cellular, Wi-Fi, Bluetooth, and other wireless connections.
There is little digital innovation without connectivity. But instead of this being a drag on automaker innovation, it is a call to evolve the vehicle E/E architecture to adopt the foundational technologies that unleash innovation and enable the latest and most advanced cybersecurity solutions.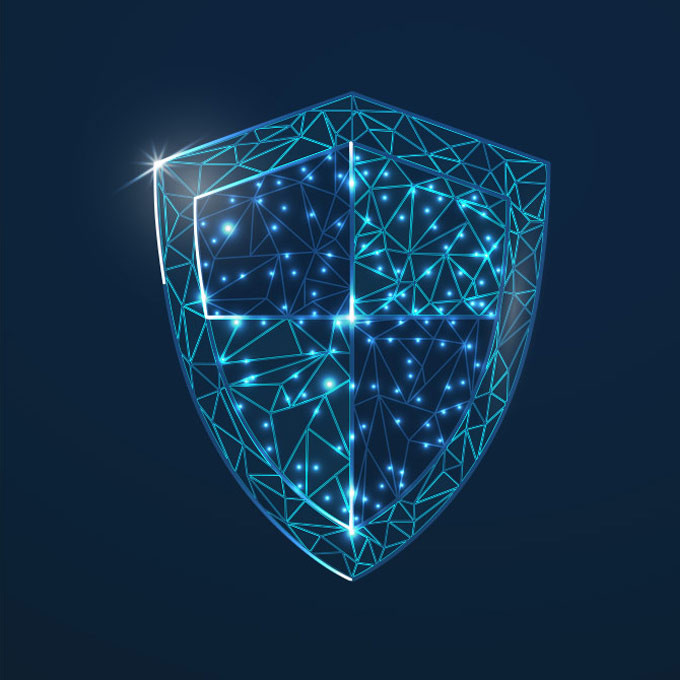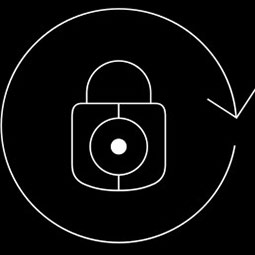 Sonatus Cybersecurity Solutions
Sonatus' has developed holistic, proactive, multi-layered vehicle cybersecurity solutions that enhance vehicle safety and resilience. All our solutions are Secure by Design with technologies like authentication and encryption integrated into the architecture. To bolster vehicle cybersecurity, Sonatus offers additional products that protect the entire E/E architecture. As with all Sonatus solutions, our Cybersecurity solution is also cloud-empowered and intent-based to offer unparalleled benefits in agility and speed. When working in concert with our Network Optimization solution, automakers have the additional advantage of a more robust firewall and the control to quickly modify network settings to respond to newly discovered threats.
Key Solution Benefits
Automatically identify and block known threats before they get in the network
Automatically learn "normal" traffic and identify suspicious network traffic behavior
Quickly identify security threats with continuous monitoring and pro-active notifications
Respond quickly to new threats with fleet-wide Codeless OTA updates
Solution evolves with requirements of new in-vehicle applications throughout lifetime
Products
Sonatus In-Vehicle Network Cybersecurity
Multi-layered protection at the vehicle core.
Authentication of applications, services, and ECUs
Network traffic segmentation
Network Firewall enforces protocol conformity and protects against known types of attacks
Sonatus Vehicle Intrusion Detector
Advanced cyber threat defense technology.
Network activity monitoring throughout vehicle
Denial-of-Service (DoS) attack detection
Rules-based Analysis detects malicious or misconfigured ECUs
Anomaly-based Detection (also known as Network-Based Analysis)